Leveraging our experience in multiple industries, we develop software solutions that help enterprises address complex technological challenges. Blazeminds is the first-choice IT partner for many emerging companies. We offer custom software development services to meet specific business needs, all within your budget. Our developed solutions are highly efficient, scalable and accelerate business growth.
Our Custom Software Development Services
To meet specific business requirements, we deliver highly customized and scalable software solutions. Our expertise in building software solutions for various industries helps us understand how business works and how to add real value to your clients.
Web & Desktop Application Development
Blazeminds has extensive expertise in developing rich web & desktop applications to industries from across the globe. Focused on a collaborative approach, our team understands complex business needs to deliver tangible value.
Mobile Application Development
Blazeminds is a well-known mobile application development company in India, providing high-quality mobility solutions to businesses of every size. Our mobile app developers have high expertise in developing Android, iOS & cross-platform mobile applications.
Real-time Application Development
Real-time applications have simplified complex business challenges & our real-time app developers understand the swiftly evolving business landscape & specialize in designing & developing highly efficient real-time applications.
Software Re-engineering
We offer software re-engineering services with a focus on modification of an existing application. Our goal is to optimize the overall application performance by adding rich functionalities with the integration of the latest technologies. Blazeminds offers quicker migration with minimum risks & faster go-to-market.
New Product Planning & Development
We are experts in planning & developing entirely new products for start-ups & mid commercial enterprises. Our new product development process includes design, develop, test & launch & ensures high quality with seamless user experience
Software Integration
At Blazeminds, we offer enterprise-level software integration services in order to enable all your business processes, software and data work together. This will help you achieve higher ROI, increase productivity, enhance agility, and reduce TCO.
Our Expertise Covers a Variety of Industries
---
Leverage our Expertise to Accelerate your Digital Transformation
---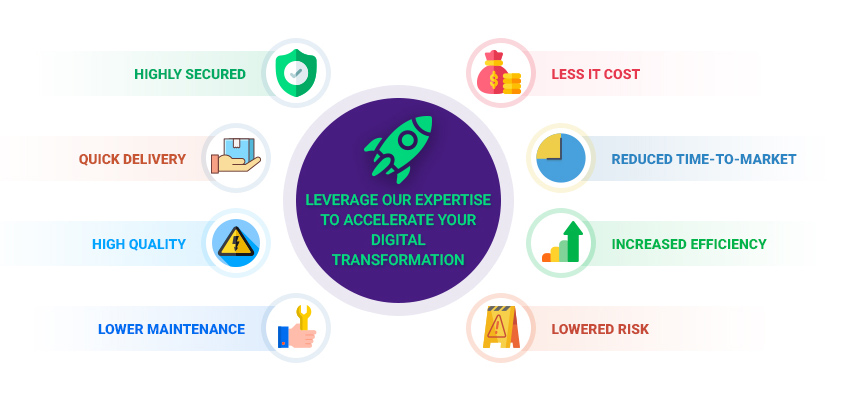 Our Value-Driven Approach
---